RECREATION

Candia offers a full range of recreational opportunities for residents and visitors alike.
CANDIA YOUTH ATHLETIC ASSOCIATION

CYAA would like to thank all the residents and volunteers for another successful year! Your help has made a facility that all the residents in the Town of Candia can be proud of.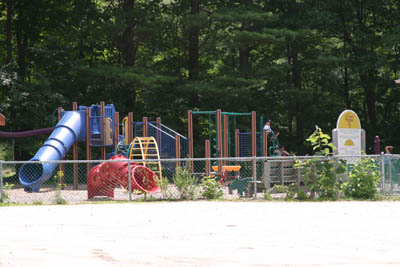 Through your donations and volunteerism, we have been able to make improvements in your facility. We have added indoor locker rooms and bathrooms. We have made bleachers that run all the way down the basketball court. We have done more paving outside and installed some outside lighting. We have made many other improvements to your facility. Our baseball and soccer fields are looking really good for the upcoming outdoor seasons. And, we have had a record number of sign-ups in youth and adult activities, and in some cases, they have doubled from last year.Through your volunteer efforts and the CYAA, the Town of Candia is a better place to live.
Numerous parks and recreational areas dot the town and through careful planning, new features like trails are being added constantly to enhance the enjoyment of the spectacular landscape that is Candia!

REPORT OF THE SMYTH PUBLIC LIBRARY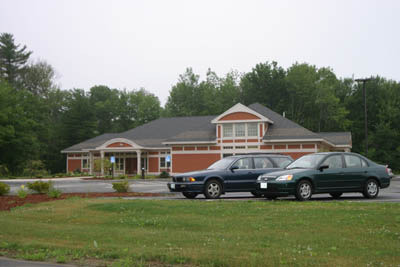 Smyth Library marked its first year at the new 55 High Street location in December. Candia residents visited 14,424 times during the year, an average of 277 visits per week. 27,498 books and other materials were borrowed during the year, a 27% increase over 2002, our last year at the original Smyth Library. Our copier produced nearly 6000 copies. The meeting room was used 125 times. Our public internet computers were used 936 times.
We're open up to 38 hours per week; six days a week year-round, and also on Sunday afternoons during January, February and March. In the summer, we're a cool place; in winter, enjoy a book or magazine in front of the warm fire. Year-round we're a quiet and friendly place to read, think, or study.
The meeting room is available to Candia residents seven days per week, from 7:00am to 11:00pm. Other library services include a copier, fax transmissions, two public internet stations (including word-processing), encyclopedias to take home, art prints to borrow, books-on-cassette, videos, and free passes to the Currier Museum and Seacoast Science Center. Our preschool Storytime is a favorite for 3 to 5 year olds. The annual noncompetitive Summer Reading Program encourages year-round reading.
Our website, www.smythpl.org, allows you to search our entire collection from your home, and provides links to valuable research databases. Ask about getting books from other NH libraries via interlibrary loan. Join the Friends Of Smyth Public Library.
We're interested in your suggestions. E-mail us at librarianiasmythpl.org. fill out a suggestion form, send us a card with your comments, or call us at 603-483-8245. This is your library. Let us know how we can serve you better!