Police Department
Candia Police Department
74 High Street
Candia, NH 03034
---
EMERGENCY: 911
Phone: 603-483-2318 (Office: Mon-Fri: 8:30 am-3:30 pm)
Phone: 603-483-2317 (Police Dispatch: Use after hours and weekends)
Town Directory & Contacts
---
Office Hours
Monday - Friday

: 8:30am - 3:30pm

The Rockingham County Sheriff's Department provides emergency dispatching services.
---
Documentation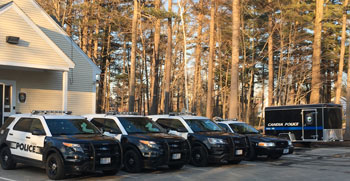 About
The Candia Police Department is a full-time department consisting of full and part-time officers, an administrative assistant and an animal control officer.
Along with performing general law enforcement for the community, the Candia Police Department also provides:
House checks for residents on vacation or out of the area
Fingerprinting during normal lobby hours
Pistol permits for residents upon completing the necessary paperwork
Officers to speak at local social organizations for crime prevention, safety tips, etc.
Copies of police and accident reports through the Administrative Assistant (fees apply)
Engraver sign-out program for residents wishing to mark belongings
Bicycle registrations
Sign up for alerts from the Candia Police Department. Find out more...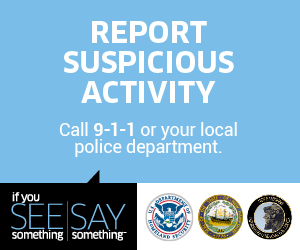 Report suspicious activity: If you SEE something, SAY something. Find out more...
Related Links
Project ChildSafe: A nationwide program that promotes safe firearms handling and storage practices among all firearm owners through the distribution of safety education messages and free firearm safety kits.
To learn more about common consumer scams:

You can file a complaint using the FTC Complain Assistant (choose "Scams & Rip-offs" and then "Imposter Scams"). If the complaint involves someone impersonating the IRS, include the words "IRS Telephone Scam" in the notes.