Seeking community's opinion on future development of Four Corners
Posted on Wednesday, January 10, 2018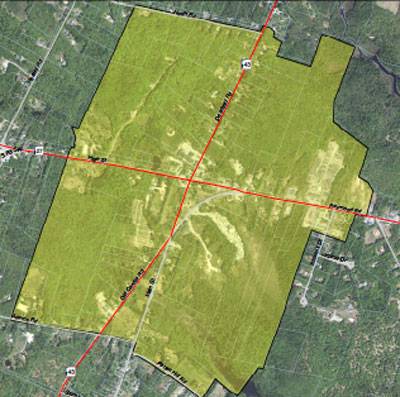 The Candia Planning Board held a Public Hearing on Wednesday January 3, 2018 at 7:00 PM at the Henry Moore School Gymnasium, 12 Deerfield Road, Candia, NH 03034 to discuss the amendments to the Zoning Ordinance. For more information, view the Planning Board-January 3 Minutes.
More information on the Candia Central Village Zoning Steering Committee:
A public meeting was held to seek the community's opinion about the potential future development of the Four Corners Area at 6:30 PM on Friday, October 20, 2017 at the Moore School in Candia. During the meeting, Candia residents were asked for their input on drawing boundary lines for a future zoning district in the Four Corners Area. In addition, residents were asked to participate in a visual preference survey, encouraging citizens to vote for designs of residential and commercial buildings. Your opinion is an important and valuable part of this zoning process.
The 2017 Candia Master Plan identified the Four Corners as an important Planning Area. A Steering Committee to oversee the implementation of this Master Plan goal is seeking input from residents on this issue. Public Input Sessions were held on Friday, September 15, 2017 and Friday, September 22, 2017. View the presentation.
Source: Planning Board
Category: Town Hall News