Candia Police Department is hiring!
Posted on Sunday, June 12, 2022
The Candia Police Department is seeking full time and part time candidates, preferably those who are already certified by the NH PSTC. Candidates must be at least 21 years old, and be able to pass a physical, psychological and background investigation. Interested applicants should contact Lieutenant Rick Langlois at rlanglois@townofcandia.org.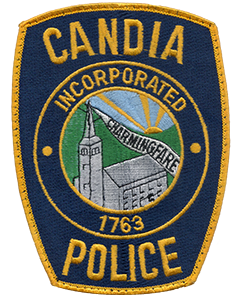 Source: Police Department
Category: Employment/ Volunteer