Discover Candia
The Town of Candia is conveniently located in a great region of New Hampshire near the Greater Manchester area. Located between the New Hampshire seacoast and New Hampshire's central corridor, Candia is a community with direct access to the interstate highway system via Route 101 to I-93 and I-95. Boston's Logan Airport is an hour away and Manchester-Boston Regional Airport is just 20 minutes away. Roads and highways traversing Candia include Routes 27 east to west, and 43 running north and south. The town is built around a modest town center which is undergoing a redesign and planning process supported by and with the participation of community residents.
The landscape's heavily wooded and natural setting with rolling hills and spectacular foliage make it a good choice of home buyers in the area. Candia also contains large tracts of land for recreational use and wildlife habitat for a wide variety of flora and fauna.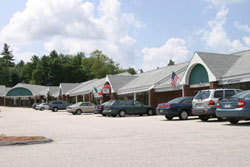 The Town of Candia can offer the right business a rare chance to start fresh on undeveloped land, with a huge number of positive features. Businesses can find ample space to grow in commercially zoned areas.
For further information, please contact the Selectmen's Office.